The SLA for Service Desk is a response time, not a resolution time – though Soft Egg will endeavour to resolve incidents as quickly as possible and communicate the situation regarding the incident. Soft Egg groups requests into two categories - Incidents and Change management.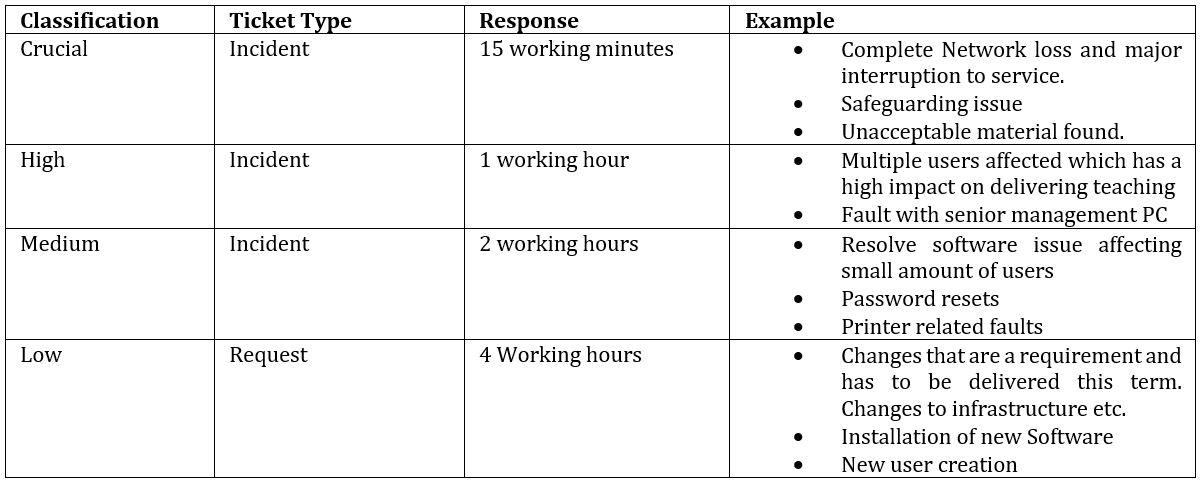 The above response targets are governed by industry related statistics and proven best practices. Soft Egg will always aim to expedite tickets.
Incidents are unplanned changes in system status. The cause of Incidents may be apparent and the cause may be addressed without the need for further investigation, resulting in a repair, a work-around or a request for change (RFC) to remove the error.
Request Management aims to ensure that standardised methods and procedures are used for efficient handling of all Requests. A change is an event that results in a new status of one or more configuration items (CIs), and which is approved by management, cost-effective, enhances business process changes (fixes) – all with a minimum risk to IT infrastructure.