Assessing Primary Computing
Wed 08 April, 2015
We have met a lot of schools over this year and have been impressed with the creative ways that they are meeting the challenge of the new computing curriculum. The one area that many schools have not got their heads around quite yet, is how to assess children in all the different subjects.
As a company who specialise in creating IT services that are specific to learning, we aim to help schools over the challenges that they face. We do this by being proactive, making suggestions of where provision can be improved and being the ones responsible for fault prevention.
After talking to schools, we wanted to provide an assessment document that schools could utilise and adapt to meet the specific needs. It is based on the programmes of study, but it is expanded to allow schools to track progress. It could be used to map each pupil, to provide an overall read on a class, or used with specific groupings of children.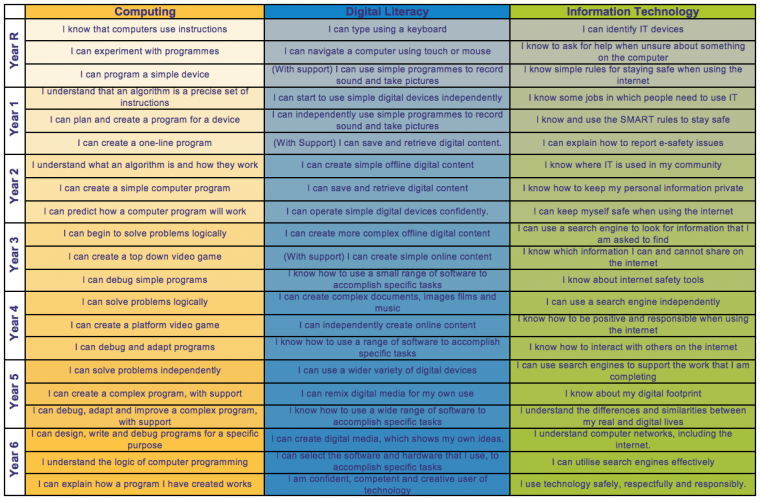 If you wish to use or adapt this document then please download it from here: Computing Assessment Tool
If you want to talk to us about improving your schools' IT, then call: 0845 094 8492 or 0118 936 0080. If you would prefer, email us at: getintouch@softegg.co.uk