Beat The First Day Back Blues
Mon 13 April, 2015
After a long and a sometimes sunny holiday time, it is always helpful to have something to look forwards to. If you are an ICT Co-ordinator or a Computing Subject Leader, then here is your chance to book a day out of school. Come and meet some other leaders and share in some good training. This is the last event of the year, so its your last chance.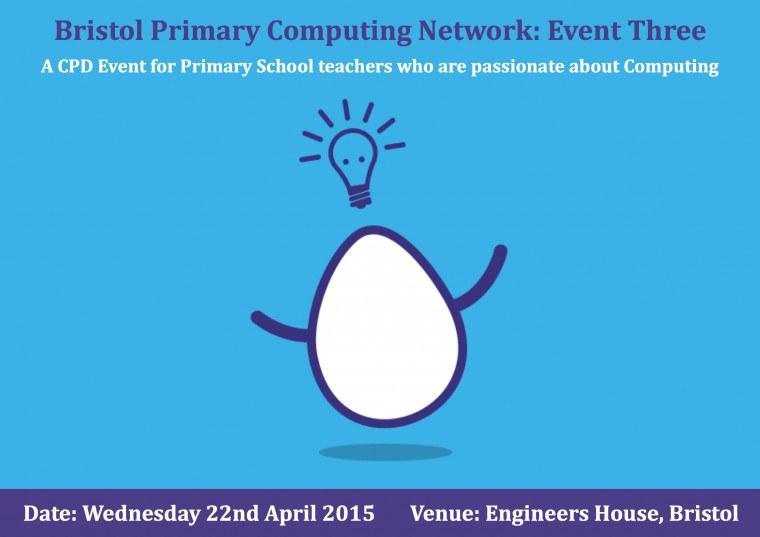 The last event of the year will take place at Engineers House, Bristol on Wednesday 22nd of April 2015. Each place at the event costs £35 and includes regular refreshments and a hot buffet lunch.
At Event Three, the sessions will be as follows:
Session One: Digital Creativity In this session we look at how to utilise digital technology when creating films, photographs, graphics and sound. We will explore specific apps and look at how to use them within the classroom.
Session Two: Sharing Learning This session will take a similar format to a TeachMeet, with teachers sharing examples of good computing that they have seen in their school. This will present the opportunity to see what is happening in schools around the area and to take away ideas that are instantly useable.
Session Three: Using Technology to Improve Writing In this session we will explore how technology can impact each stage of the writing process and how we can utilise apps, web resources and social media in literacy lessons.
Session Four: Supporting and Extending Pupils Differentiation is always a tricky subject. In this session we will look at how to use progression documents to support and extend pupils and then we will work together to create challenge cards for the pupils in your school to use.
TO SIGN UP, PLEASE FILL OUT THIS FORM: