Creative Christmas Computing - Ipad App Review
Fri 12 December, 2014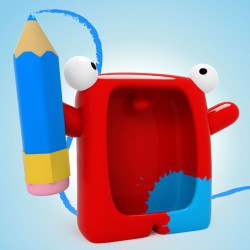 Drawing with Carl is the best drawing application for children that I have used on the iPad. It is amazingly simple to use, but has a huge range of features. The class that I used it with took about twenty minutes to get used to using their fingers as a paintbrush, but as soon as they did they became perfectionists. Some of the children took to using the more complex features within the first hour and created fantastic drawings. When one child spotted that they could use stickers to add eyes and a talking mouth to the character there was an explosion of excitement that quickly filtered around the classroom. This app is lots of fun!
App Name: Drawing with Carl
Available for: iOS
Producer: Tayasui
Cost: (QTY 1-19) – £1.99 (QTY 20+) – £0.99 – Costs are correct for the Apple UK education VPP store at the date posted.
Version Reviewed: iOS
Activity ideas: Illustrations, Diagrams, Sketching, idea generation
Example usage: Here you can see a creature created by a KS2 pupil with Drawing with Carl.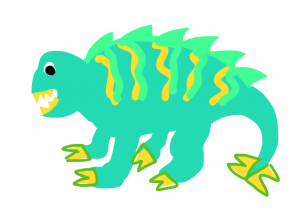 Lesson Plan: I have used Drawing with Carl to create a Christmas themed creative writing task.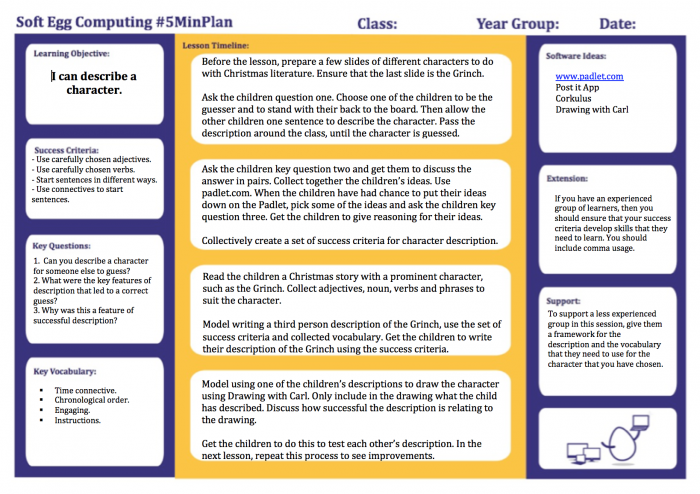 You can download the lesson to use with your class next week, from here: Drawing with Carl Lesson
Looking to purchase an install iPads? We have extensive experience of supplying, installing and managing iPads, so get in touch: 0845 094 8492
Or if you have iPads, but think that you could be using them better. One of our advisors will visit your school and talk you through how to use iPads to their full potential. Email us for an appointment: rob.prior@softegg.co.uk