New Year, New Habits: Keeping Data Safe
Wed 14 January, 2015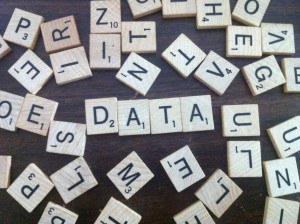 Image Source: Flickr
It is important to make sure that you, as a teacher, keep all of the data that you work with safe, secure and only accessed by the correct people. Here are a few changes that you can make to ensure that all your data stays safe:
When leaving your computer unattended, lock Windows by pressing the Windows Key & L. This will require your password be entered before the computer can be used again, stopping others using the computer logged in as you.

Don't open attachments or links in emails if you cannot verify their contents or do not know the sender, instead delete the email straight away.

Never disclose any password information over email, if you have to share information such as this do it via the phone, as you can be sure who you are transmitting the data to.

Do not transfer data between school and home using a memory stick. Memory sticks are unsecure and due to their size can easily be lost. Instead consider using a cloud storage solution, where your data is readily accessible to you on whatever computer that you use.

When using cloud storage to store confidential data about pupils, ensure that they data will be stored solely in the EU, otherwise you might be breaking data protection laws. You can find out this kind of information by emailing any potential providers.

Make sure your emails are not on screen when duplicating your display onto a projector. This will prevent pupils and other staff members seeing potentially confidential information.

If your emails are setup to be received on your phone or tablet, make sure the device requires a secure passcode to be used. This way if the device is lost or stolen confidential information cannot be accessed.
If you have any questions about these or any other computing issues, then please contact us. You can do this by phone: 0845 094 8492, email or by filling on our Home Page.